Best in Curry and Catering
Located inside the Westfield Annapolis Mall in Annapolis, MD, Curry Masala is a restaurant serving top-notch Indian food and quality catering services for most large and small occasions. All of our delicious food is made fresh with quality ingredients. From veggie wraps and mango lassi to different types of lentil dishes and rice with curry, we are the people you need when you want to serve everything Indian at your event at an affordable price.
People tend to eat with their eyes first. Because of this, we take great pride in our presentation of the food, making sure it looks as good as it tastes. We promise that your guests will be raving about the food long after the party gets over!
Please click on the menu to enlarge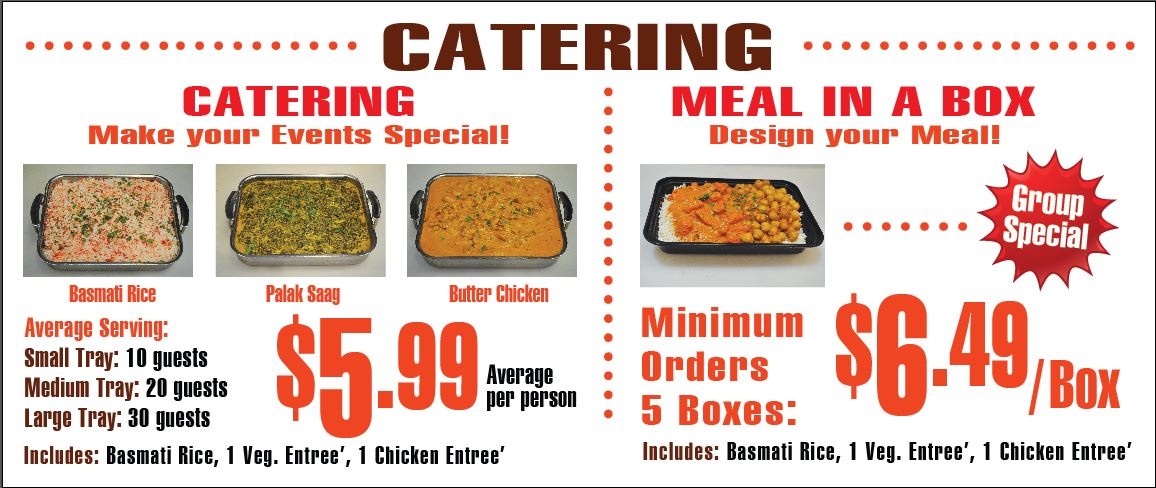 We are gathering information for our catering menu. Check back later for updates.
Find Out More
Click here to find out about Curry Masala and what we can do for you.